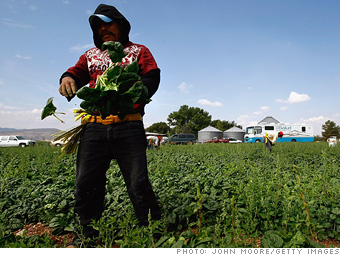 2008 fatality rate:
39.5 per 100,000 workers.
Farmers and ranchers face a stunning array of on-the-job perils, including overturned tractors, entanglements in combines, balers and other farm machinery, getting trapped in silos or grain elevators and getting kicked or trampled by livestock.
In modern farming, there are also fatal exposures to toxic spills and fumes, fires and accidental poisonings.
Aggravating the problem is the fact that farmers often work very long hours during the growing and harvest seasons, which may make them less careful in handling heavy equipment.
NEXT: Waste collector
Last updated April 08 2010: 3:39 PM ET
Source: Source: Bureau of Labor Statistics