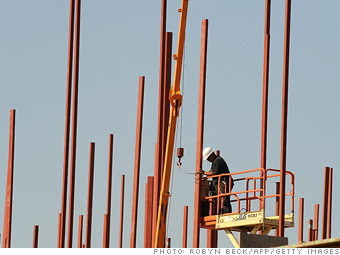 2008 fatality rate:
46.4 per 100,000 workers.
The romance and lucrative wages of high steel has been chronicled in many paeans to skyscraper and high-rise builders. There's no doubt, though, that it's a dangerous job. The workers often walk four-inch beams of steel: One misstep could be their last.
On-the-job deaths have declined over the years as safety measures, such as heavy nets that can catch falling workers (as well as debris that could hit workers on lower floors) have helped.
But when you're 300 feet above the ground working with swinging cranes and dangling I-beams, there's little room for error.
NEXT: Farmer and rancher
Last updated April 08 2010: 3:39 PM ET
Source: Source: Bureau of Labor Statistics