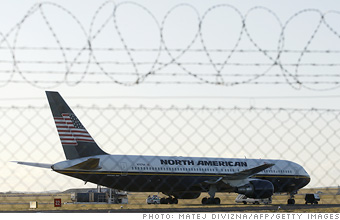 2008 fatality rate:
72.4 per 100,000 workers.
It's not the commercial airline pilots who suffer high rates of on-the-job fatalities, it's the bush pilots, the air-taxi operators and the small commercial flyers who make piloting airplanes one of the nation's most dangerous jobs.
Often these planes are not as well maintained as big commercial jets, and the pilots are inexperienced. Alaska has had particularly high fatality numbers in the past as long flights, unpredictable weather and difficult terrain conspire to bring aircraft down.
NEXT: Sturctural steel and iron worker
Last updated April 08 2010: 3:39 PM ET
Source: Source: Bureau of Labor Statistics