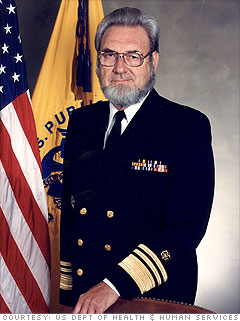 Before there was WebMd, there was drkoop.com.
The health information Web site co-founded in 1998 by Reagan administration Surgeon General Dr. C. Everett Koop made a splash when it raked in $88.5 million in its June 1999 initial public offering.
The site was quickly ranked the No. 1 health care content site on the Internet, with an average of about 1.4 million unique visitors per month in 1999.
Drkoop.com attracted the attention of AOL a month after going public when the drkoop.com's stock hit a high of $45.75 a share. The two companies entered a $89 million four-year strategic partnership to display drkoop.com content on AOL's portal.
But drkoop.com didn't last quite that long. The dot.com bubble burst, and investors became increasingly skeptical about the prospects of a health content provider that relied on advertising revenue to build its business.
The company began to lose tens of millions of dollars per quarter in 2000, and it announced it would shut down its operations in December 2001.
NEXT: Kozmo.com