Stocks surge on Fannie, Freddie rescue
Wall Street hails government's announced takeover of mortgage backers, with Dow up over 300 points. But Fannie and Freddie shares tumble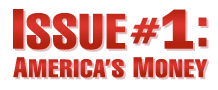 Issue #1: America's Money - Everyday on CNN
NEW YORK (CNNMoney.com) -- U.S. stocks jumped Monday morning, with the Dow up more than 300 points, as investors hailed the government's announced takeover of mortgage giants Fannie Mae and Freddie Mac.
The Dow Jones industrial average (INDU), the broader Standard & Poor's 500 (SPX) index and the Nasdaq composite (COMP) all rallied in the early going.
Fannie-Freddie: On Sunday, Treasury Secretary Henry Paulson and James Lockhart, director of the new Federal Finance Housing Agency, said the agency was placing Fannie (FNM, Fortune 500) and Freddie (FRE, Fortune 500) under a "conservatorship" and that the Treasury would extend $200 billion worth of support.
While the markets perceive this as good news overall, it could wipe out individual stock owners. Fannie-Freddie's $36 billion worth of shares are owned by a plethora of financial institutions including JPMorgan Chase (JPM, Fortune 500) and Sovereign Bancorp (SOV, Fortune 500), according to Keefe, Bruyette & Woods.
Shares of the two companies fell more than 80% in early trading.
World markets: Asian markets finished sharply higher in reaction to the Fannie-Freddie bailout, with Japan's Nikkei index gaining 3.4%. European stocks rallied in midday trading, with Britain's FTSE rising 3.8% and German's DAX gained 3.4%.
The dollar rose versus the euro and the British pound, but slipped against the yen.
Boeing strike The strike by 27,000 Boeing (BA, Fortune 500) workers extended into its third day. For each day that the union members refuse to assemble airplanes, Being loses $100 million.
M&A: Tobacco giant Altria Group (MO, Fortune 500) said it would buy UST (UST), maker of dip products including Skoal and Copenhagen, for nearly $10 billion.
Economy: At 3 p.m. ET, the Federal Reserve will announce the level of consumer debt for July. A consensus of analysts projects $8.5 billion, down from the prior month's total of $14.3 billion.
Oil: Crude futures rose $1.68 a barrel in electronic trading to $107.91, fueled by anxiety over Hurricane Ike. The hurricane is expected to enter the Gulf of Mexico - home to 4,000 drilling platforms, 32 refineries and 33,000 miles of pipeline - when it's finished tearing through Cuba.
Also, Iran's oil minister Gholam Hossein Nozari said OPEC is considering cutting oil production to reduce supply in a bid to bring up prices, which have declined in recent weeks.

Features

These Fortune 100 employers have at least 350 openings each. What are they looking for in a new hire? More

It would be the world's second-biggest economy. See how big companies' sales stack up against GDP over the past decade. More