Stocks abandon rally post-Fed
Markets give up rally that left Dow, Nasdaq and S&P 500 at a nearly 1-year high, after the central bank says economy is improving and holds interest rates near zero percent.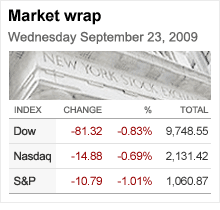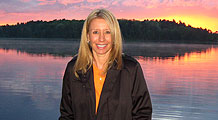 One year after the collapse of Lehman Brothers, these CNNMoney.com readers are repairing their portfolios. Here's what they're doing.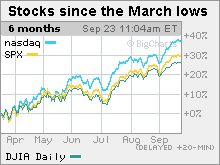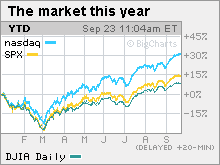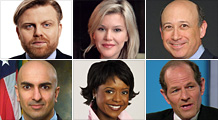 Would panic prevail? That was the question gripping the world in the days surrounding the fall of Lehman Brothers on Sept. 15, 2008. One year after that terrifying Monday, the people who struggled to cope with the financial crisis share what they were thinking as chaos broke out.
NEW YORK (CNNMoney.com) -- Stocks tumbled Wednesday, retreating from one-year highs, as investors took a sell-the-news reaction to the Fed's decision to hold interest rates steady and keep its economic outlook relatively unchanged.
The Dow Jones industrial average (INDU) lost 81 points, or 0.8%. The Dow ended the previous session at the highest point since Oct. 6, 2008. The S&P 500 (SPX) index fell 10 points, or 1%, after ending the previous session at the highest level since Oct. 3.
The Nasdaq composite (COMP) fell 14 points, or 0.7%, after finishing the previous session at the highest mark since last Sept. 26.
The major indexes have repeatedly closed at near 1-year highs over the past two weeks. Stocks are likely to keep batting up against those levels until the start of the third-quarter financial reporting period late next month, said Jeff Kleintop, chief market strategist at LPL Financial.
"I think there will be a lot of upside surprises," Kleintop said. "In the second-quarter, we saw better-than-expected earnings mostly on cost cutting and little revenue growth. This time we'll still see the impact of cost cutting but I think we'll also see revenue growth."
He said that this fundamental improvement in Corporate America should give the rally another push.
Stocks initially rallied after the Fed announcement Wednesday, but failed to hold gains as investors used the latest nearly one-year milestone for the market as a reason to sell. A milder-than-expected response to a government auction of $40 billion in five-year notes also contributed to the late declines.
There wasn't much in the statement that had market-moving potential, said Joshua Shapiro, chief U.S. economist at Maria Fiorini Ramirez Inc. "The outlook was consistent with the reports we've seen recently and with what the Fed has been saying."
Thursday brings the weekly jobless claims report from the Labor Department and the existing home sales report from the National Association of Realtors (NAR).
Also, the G-20 summit in Pittsburgh begins. The Group of 20 leading developed and emerging countries will discuss the ongoing efforts to stabilize economies after the financial market meltdown.
Fed: The Federal Reserve kept the fed funds rate, a key short-term bank lending rate, at a level near zero, as expected. The announcement was made at the end of its two-day policy meeting.
In the statement, the bankers said that "economic activity has picked up following its severe downturn. Conditions in financial markets have improved further, and activity in the housing sector has increased."
But the bankers also noted that consumer spending has remained under pressure due to the rough jobs market and still-tight credit conditions. Last week, Federal Reserve chief Ben Bernanke said the recession was very likely over, but the labor market still has a long way to go.
In light of the continued challenges, the Fed reiterated Wednesday that it was likely to keep the fed funds rate at the historic lows for the foreseeable future.
Investors were also looking for more on how the Fed plans to eventually wind down programs that have pumped as much as $1 trillion into the economy to cushion the blow of the recession.
To that end, the Fed said it will stretch its purchases of $1.25 trillion of mortgage-backed securities from Freddie Mac and Fannie Mae through the end of the first quarter of 2010. Previously, the program was set to end through Dec. 31. The program has so far succeeded in helping to lower mortgage rates.
Shapiro said that this change was the most interesting detail in the statement. "In terms of buying mortgage-backed securities, the Fed is the only game in town and so maybe they hope that in six months, the world will have had enough time to heal so that someone else can jump in."
One-year highs: The major gauges are back near levels not seen since shortly after the collapse of Lehman Bros. last September.
Despite rampant calls for a fall selloff, investors have used any modest pullback this month as an opportunity to get back into stocks at a slightly lower level. Analysts say fears of having missed the boat on the rally have driven the latest spate of gains.
Since bottoming at a 12-year low March 9, the S&P 500 has gained 56.8% and the Dow has gained 48.9%, as of Wednesday's close. After hitting a six-year low, the Nasdaq has gained 68%.
Stocks have risen during this period on signs that the economy is slowly starting to recover, and on extraordinary amounts of fiscal and monetary stimulus.
Company news: American Airlines and US Airways Group both slipped after announcing plans to raise cash, dragging down the whole airline sector.
American said it has priced its offering of 48.5 million shares of common stock, as well as $400 million in 5-year notes, with both offerings due to close Monday. The two sales should give American about $770.5 million after fees and expenses. American parent AMR (AMR, Fortune 500) fell 7.8%.
US Airways Group (LCC, Fortune 500) said it will sell 26.3 million shares of its common stock to Citigroup, the offering's underwriter, with the sale due to close Monday. US Airways fell 13.6%.
The NYSE Arca Airline (XAL) index lost 2%.
General Mills (GIS, Fortune 500) reported higher quarterly earnings that topped forecasts and boosted its full-year outlook, due to strong sales of Cheerios, Trix and its other cereal brands. Shares rose over 4%.
Washington: Treasury Secretary Timothy Geithner told a House committee that U.S. economic growth appears to be picking up, but that reforms must be enacted to fix a broken system. He was testifying at a House Financial Services committee hearing on regulatory reform.
At least one million people could be eligible for an additional 13 weeks of unemployment benefits, following a House of Representatives bill approved Tuesday night. The Senate is expected to take up the issue soon, although it faces some questions about how it should be funded.
World markets: Global markets were mostly higher. In Europe, London's FTSE 100, France's CAC 40 and Germany's DAX all ended lower, giving up gains. In Asia, the Hong Kong Hang Seng fell 0.5%, while Japan's market was closed for a holiday.
Currency and commodities: The dollar held on to gains versus the yen and euro following the Fed announcement. The greenback had touched a fresh one-year low against a basket of currencies in the morning.
The strength in the dollar dragged on dollar-traded oil and gold prices.
U.S. light crude oil for October delivery fell $2.79 to settle at $68.97 a barrel on the New York Mercantile Exchange, dropping after a government report showed a big jump in weekly crude supplies.
COMEX gold for December delivery fell $1.10 to settle at $1,014.40 an ounce. Gold closed at a record high of $1,020.20 last week.
Bonds: Treasury prices rose, lowering the yield on the benchmark 10-year note to 3.41% from 3.44% late Tuesday. Treasury prices and yields move in opposite directions.
Market breadth was positive. On the New York Stock Exchange, winners narrowly topped losers three to two on volume of 1.32 billion shares. On the Nasdaq, advancers topped decliners eight to five on volume of 2.72 billion shares.

Features

These Fortune 100 employers have at least 350 openings each. What are they looking for in a new hire? More

It would be the world's second-biggest economy. See how big companies' sales stack up against GDP over the past decade. More