Stocks set to climb on Citi, Dubai news
Financing from Abu Dhabi tames default fears, lifting world markets; Citigroup closes deal to repay TARP.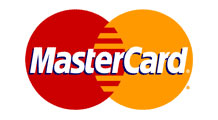 It's unlikely that equities will enjoy a repeat of the mass revival of 2009. But we've found 10 stocks that should prosper even if the markets don't.
NEW YORK (CNNMoney.com) -- Stocks were set to open higher Monday after Dubai secured financing, helping to stem the country's ongoing debt troubles, and Citigroup announced it will repay its bailout funds.
Dow Jones industrial average, Nasdaq-100 and S&P-500 futures were all higher.
Futures measure current index values against their perceived future performance and offer an indication of how markets may open when trading begins.
Stocks closed mostly higher Friday after better-than-expected reports on retail sales and consumer sentiment boosted blue chip stocks, but gains were limited by weakness in technology and the strength of the U.S. dollar.
Citigroup: Citigroup (C, Fortune 500) announced early Monday it has reached an agreement with the government to repay $20 billion it has received in TARP funds. The bulk of the bank's payment will be funded through a $17 billion common stock offering.
Citigroup also said the Treasury will sell up to $5 billion of the common stock it holds in a concurrent offering and the remainder over the next year.
Dubai: Fears that Dubai might default on billions of dollars in debt eased Monday when its fellow United Arab Emirate, Abu Dhabi, pledged $10 billion in financing. (Abu Dhabi gives Dubai $10 billion bailout)
The announcement allays concerns raised last month when Dubai sought a six-month delay in debt payments for Dubai World, the government's flagship holding company. Global markets, which fell sharply when the Dubai debt problems were first raised, were mostly higher in Monday trading.
Banks: President Obama will meet Monday with top executives of some of the nation's biggest lenders, including Capital One (COF, Fortune 500), JPMorgan Chase (JPM, Fortune 500), Morgan Stanley (MS, Fortune 500), PNC (PNC, Fortune 500) and Wells Fargo (WFC, Fortune 500). The president is expected to say he wants to see more loans for the sake of economic recovery.
Obama is expected to urge bankers to enact a number of changes including greater lending, curbing runaway compensation practices, as well as supporting financial reform efforts.
Week ahead: No major economic reports are due Monday. But reports on inflation, housing and industrial production are due out later this week.
The Federal Reserve will take center stage this week as the U.S. central bank opens its final monetary policy meeting of the year on Tuesday.
Investors will also focus on corporate results from a number of major companies. Consumer electronics giant Best Buy (BBY, Fortune 500) posts results Tuesday, and software maker Oracle (ORCL, Fortune 500) reports Thursday.
Meanwhile, trading could be choppy towards the end of the week due to the quadruple options expiration, a quarterly event when stock index futures and options and individual stock futures and options all expire at the same time.
World markets: European indexes were about 1% higher in midday trading after the Abu Dhabi announcement on Dubai. Stocks in Asia ended mixed, with Tokyo's Nikkei index down slightly and Hong Kong's Hang Seng index up 0.8%.
Other markets: The dollar slipped against the yen and euro, but was slightly higher versus the U.K. pound.
Crude oil for January delivery fell 31 cents to $69.56 a barrel.
Gold futures for February delivery rose $1.40 to $1,118 an ounce.

Features

These Fortune 100 employers have at least 350 openings each. What are they looking for in a new hire? More

It would be the world's second-biggest economy. See how big companies' sales stack up against GDP over the past decade. More