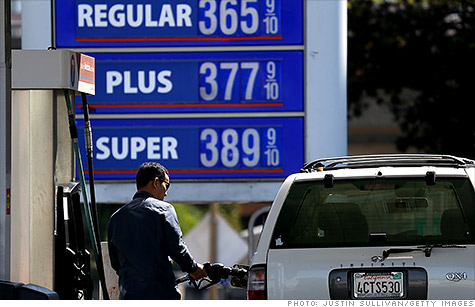 Retail sales declined for the third month in a row, amid fears of a global economic slowdown and concern over Europe.
NEW YORK (CNNMoney) -- Retail sales declined for the third month in a row, as consumers grow increasingly concerned over the weakening economic situation in the United States and Europe.
Overall retail sales in June fell 0.5% in the month, according to a Commerce Department report on Monday. The decline came as many were expecting growth, with economists surveyed by Briefing.com expecting growth of 0.2%.
Spending by consumers is an important driver for overall growth, making up more than two-thirds of the nation's economic activity. But consumers seemed to be keeping a tighter grip on their wallets as concerns about slower job creation, stalled global growth and the European debt crisis loomed in June.
"We've seen concerns about a fiscal cliff and about Europe and weaker job growth," said Paul Ashworth, senior U.S. economist at Capital Economics. "Weaker consumption growth has followed in line."
Ashworth said that although external factors, such as gasoline prices and unusually warm weather, initiated this slowdown a couple of months ago, it seems to have expanded from there.
Weakness was widespread in June. Sales at gasoline stations declined 1.8% over the month.
Gas prices declined steadily throughout the month, hitting a low of $3.41 a gallon at the end of June. Prices hadn't been that low since the beginning of January.
Spending at building supply retailers posted a 1.4% decline despite the rise in home-building activity and low mortgage rates.
Auto sales also posted a decrease of 0.7%, in terms of revenue. But even though the dollar value of sales declined, Ashworth points out that automakers did post higher-than-expected unit sales in June.
"We already have the unit sales from the manufacturers and we know they went up," he said.
The only bright spot in the month came from food and beverage sales and clothing, which edged up 0.1% and 0.2%, respectively.