Fresh questions about Jobs' health rekindle an old dilemma for Apple: If he were to leave (for any reason), who could possibly fill his shoes? Here are 11 potential successors - roughly in order of their chances.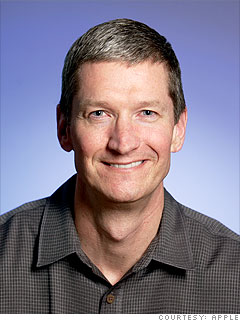 Title:
Chief operating officer.
A 12-year veteran of IBM and Compaq, Cook probably has more direct line responsibility that anyone in the company -- even Jobs. Not only is he head of the resurgent Mac division, but he's responsible, as his official bio puts it, "for all of the company's worldwide sales and operations, including end-to-end management of Apple's supply chain, sales activities, and service and support in all markets and countries." Cook's deep knowledge of Apple's operations and ready command of detail has won him the respect of the board of directors and the investment community. A bachelor with a passion for cycling, he's as steady and low-key as Jobs is temperamental. Although some wonder whether Cook has enough charisma to run Apple, when Jobs was out of commission following cancer surgery four years ago, Cook was the executive Jobs put in charge.
NEXT: Tony Fadell
Last updated November 04 2008: 9:52 AM ET
Email
|
Print
|

Digg this story
|
RSS