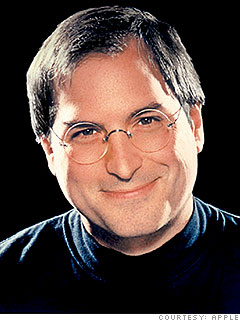 Newspapers prepare obituaries of famous people before they die, but few publish them while the subjects are still alive. In August, Bloomberg News accidentally releases an obit for Apple CEO Steve Jobs, who - despite a well-publicized brush with pancreatic cancer - is still alive and kicking.
As if that wasn't enough, in October a post on CNN's user-generated site, iReport, claims that Jobs has suffered a heart attack. The erroneous report sends Apple's stock down 10% in just 10 minutes.
At his next media appearance, Jobs appears in front of a giant screen with the message, "The reports of my death are greatly exaggerated."
-- By Michal Lev-Ram, Fortune reporter
What do you think was the year's Dumbest Moment in Business?
Join the discussion now.
NEXT: Phil Gramm's 'mental recession'
Last updated December 31 2008: 10:36 AM ET
Email
|
Print
|

Digg this story
|
RSS