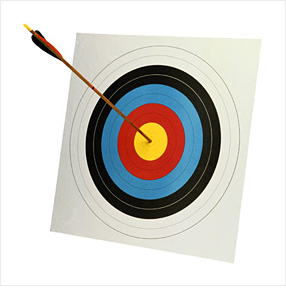 Section 503 of the Emergency Economic Stabilization bill includes a tax break for makers of wooden arrows - clearly crucial for economic stabilization!
Maybe three pages wasn't such a bad idea after all...When Congress is done with it, Paulson's proposal for saving the U.S. financial system balloons to 451 pages and is loaded with pork barrel spending - including, unbelievably, a cut in taxes on toy arrows and an extended tax break on "wool products."
Backers of the arrow tax exemption - section 503, for the record - say it reverses a wrongheaded 2004 law that sharply increased tax rates on cheap kids' arrows.
-- By Colin Barr, Fortune senior writer
What do you think was the year's Dumbest Moment in Business?
Join the discussion now.
NEXT: Mozilo's 'disgusting' reply-all
Last updated December 31 2008: 10:36 AM ET
Email
|
Print
|

Digg this story
|
RSS