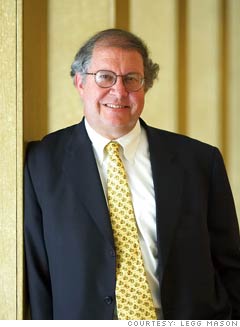 Bill Miller, chief investment officer at Legg Mason Capital Management
The Legg Mason manager famously beat the market 15 years in a row, but now the market is returning the favor - with a vengeance.
Miller's Legg Mason Value Trust was down 59% this year through Dec. 2, posting a far worse showing than the S&P 500, which was down "only" 38%.
Miller's problems stem mostly from big bets on beaten-down financial companies earlier this year, many of which then got even more beaten down. Among the biggest losers for Miller were Bear Stearns, AIG and Freddie Mac - in which Miller had amassed an 8% stake on the eve of its government takeover in September.
-- By Colin Barr, Fortune senior writer
What do you think was the year's Dumbest Moment in Business?
Join the discussion now.
More galleries
Last updated December 31 2008: 10:36 AM ET
Email
|
Print
|

Digg this story
|
RSS