Even as the economy crumbled, these 20 firms managed to make big money.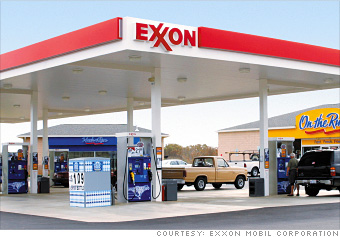 2008 profit: $45.22 Billion
Exxon posted its fourth-straight year of record profits, enduring wild swings in oil prices and a worldwide drop in demand in 2008. Falling oil prices in the latter half of 2008 hurt its oil production arm.
But that was partially offset by Exxon's refinery business, which profited as the declining cost of crude made it cheaper to produce gasoline and diesel. The world's biggest publicly traded company spent $26.1 billion on exploration and capital in 2008, up 25% from a year before, as it tried to reverse production declines of past years.
NEXT: Chevron
Last updated April 20 2009: 11:09 AM ET
Email
|
Print
|

Digg this story
|
RSS