AIG led the loser board in a terrible year for onetime stars like Citigroup, Motorola and Fannie Mae and longtime laggards like GM.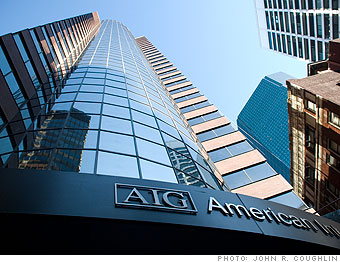 Fortune 500 rank: 245 Loss:
$99.3 billion
No surprise here: The New York-based insurance company that spawned an out-of-control London derivatives dealership is now a $170 billion (and counting) headache for the American taxpayer. The bulk of the losses came from the hundreds of billions of dollars worth of contracts created by AIG Financial Products to pay off holders of mortgage-backed securities if the home loans that backed them defaulted.
As housing prices collapsed last year, the epicenter of the crisis quickly moved to the London offices of the previously little-known AIGFP. When AIG said in September it couldn't make good on the huge sums it owed AIGFP counterparties like Goldman Sachs, the U.S. Treasury Department took an 80% stake in the company rather than watch those contracts unravel disastrously.
NEXT: Fannie Mae
Last updated April 21 2009: 3:34 PM ET
Email
|
Print
|

Digg this story
|
RSS