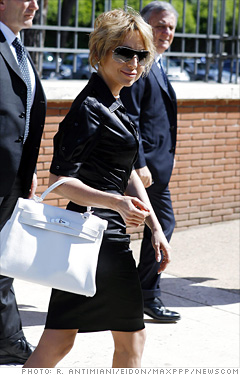 Chairman
Fininvest
2008 rank: 8
Country: Italy
Berlusconi, the eldest daughter of Italian Premier Silvio, weathered a tough year at her father's majority-owned media and entertainment company.
Revenues were flat in 2008, but net profit fell 64.2% to $191 million. Particularly hard hit was Mondadori, Fininvest's publishing arm, which produces
Grazia,
Italy's first women's magazine launched in 1938.
The company divested 80% of its printing business in 2008, and Berlusconi is scrambling to build a larger web presence.
She also sits on the boards of Mediaset S.p.A., the television holding company of Fininvest, and Mediobanca, a leading investment bank in Italy.
More galleries