Fortunes have been made and lost since AOL was last a standalone company. Here are the 10 companies that have lost the most in market value over the past decade.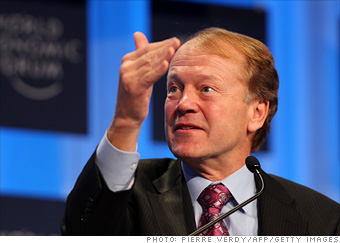 Chambers at Davos last month.
Loss: $425 billion
Peak market cap: $557 billion (March 2000)
Recent market cap: $132 billion
Along with Microsoft and Intel, Cisco was one of the big winners of the dot-com boom of the late 1990s. But while the company has remained a top provider of Internet gear, its stock has never recovered from the collapse of the tech bubble. The decline hasn't kept CEO John Chambers (right) from cashing in: He netted $11 million last year via a prearranged stock sale plan.
NEXT: General Electric