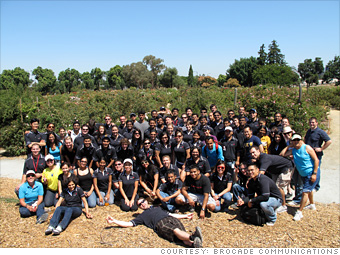 Job growth:
39%
U.S. employees:
2,873
2010 Best Companies rank: 61


After the acquisition of Foundry Networks at the end of 2008, the Silicon Valley equipment supplier focused its energy on hardware and software development, which meant adding more technical jobs, mostly overseas.
This year, the company is focusing its hiring primarily on sales and customer support positions worldwide. "We'll probably grow about 20% to 30%," estimates Lisa McGill, vice president of human resources. Many new opportunities will be concentrated at the company's offices in Plymouth Minnesota and Broomfield Colorado as well as the research and development center in Bangalore, India.
NEXT: Scottrade