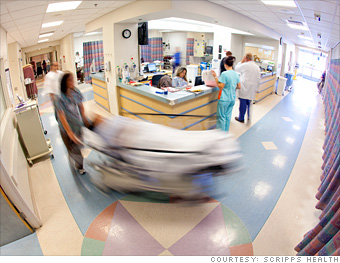 Job growth:
15%
U.S. employees:
11,444
2010 Best Companies rank: 40


The San Diego-based hospital system has been growing its workforce consistently over the last few years as the industry overall has flourished along with Scripps itself, thanks to cutting edge programs like robotics surgery and human genetics research.
Scripps currently has about 400 positions open for registered nurses, imaging techs, laboratory and pharmacy staff as well as clerical and support staff. As a large corporation with expanding businesses, Scripps is also recruiting managers and professionals in accounting, finance, information technology, human resources, compliance, biomedical and quality assurance.
NEXT: DreamWorks Animation SKG