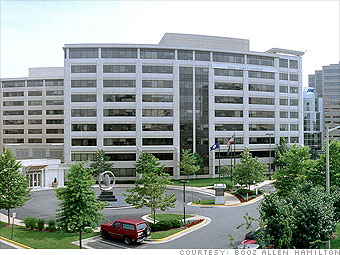 Job growth:
13%
U.S. employees:
21,303
2010 Best Companies rank:52


The consulting firm says it continues to hire aggressively and promote employees from within as the business grows, particularly thanks to new government contracts. Last year Booz Allen hired more than 5,000 new staff and expects to hire an additional 5,000 in the year ahead. There are currently about 1,000 openings available in Washington, D.C., as well as other locations throughout the country.
According to the company, cyber software and systems engineers, and people with experience in information technology, health, energy and intelligence fields are particularly sought after.
NEXT: Meridian Health