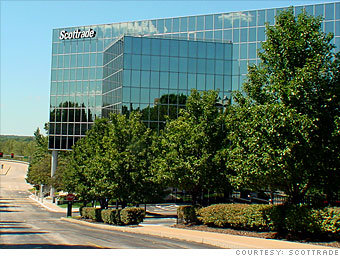 Job growth:
22%
U.S. employees:
2,409
2010 Best Companies rank: 27


Last year the online investing firm opened 58 branch offices across the country and has plans to open a little more than 60 in the year ahead, which means more staff in the offices and at the company's corporate headquarters in St Louis.
Plans are also in the works for a new business operations center in Denver, which will fuel more job growth going forward. "We currently have 230 job openings, not including the Denver openings which have not been posted yet," according to Kelly Doria, a spokeswoman for the company.
Available positions are mostly concentrated in information technology, including developers, network engineers, infrastructure specialists and computer operations specialists but there are also openings for managers and stock brokers at the new office sites.
NEXT: Salesforce.com