Ken Huntman - Waiting for payments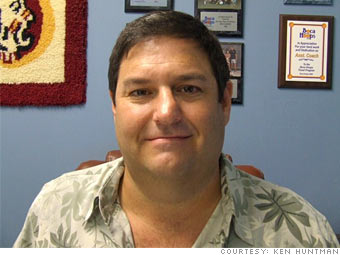 Owner, Academy Trophies and Awards
Deerfield Beach, Fla.
I have a small business that employees 10 people, down from 15. We have had to reduce our workforce because of the downward trend in business. Our company is showing a reasonable profit this year to date. The biggest challenge we are facing is our accounts receivable. If our customers do not submit payments on time, we find it hard to pay our vendors and our staff.
If the credit crunch closes down our credit options, we would be in jeopardy - because of a cash-flow issue, not a profitability issue. This would send 12 more people to the unemployment line.

NEXT: Michael Downey - Rejected, but bouncing back