Seeking a sugar daddy (or sugar-mama)? Follow the money to these towns and cities, where affluent young professionals are abundant.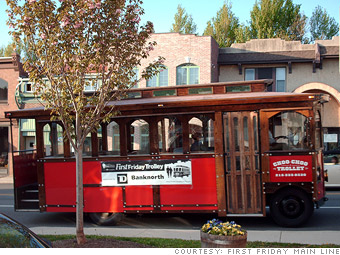 Population: 12,448
Single: 31.7%
Median family income: $100,471
In Ardmore, you can chat up fellow foodies in line for sushi or waiting for Amish soft pretzels at the farmers' market. On the first Friday of every month, hop on the Main Line trolley and cruise through Ardmore and neighboring towns Haverford and Bryn Mawr, stopping to listen to live music or check out an art show at the many venues along the way. While there are bars and clubs in Ardmore, you can also drive 15 minutes to Philadelphia to take advantage of the city's social scene.
See complete data and interactive map for Ardmore
NEXT: Westbury, NY
Last updated July 13 2009: 7:59 AM ET