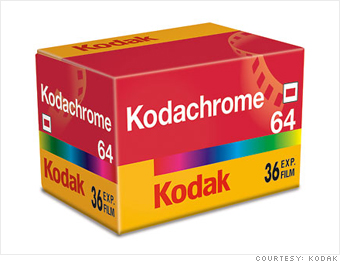 When Kodak introduced Kodachrome in 1935, it became the first commercially successful color film.
But demand for traditional films evaporated over the last decade as digital photography became increasingly available. At the time it was retired in June, sales of Kodachrome were less than 1% of Kodak's still picture film revenue.
Kodachrome was also difficult to manufacture and process. In fact, there was only one processor left in the United States that still developed Kodachrome when it was discontinued.
The Kodachrome brand, however, may be best remembered as the subject of a 1973 song in which Paul Simon begged, "Mama, don't take my Kodachrome away."