Stocks bounce back
After several down sessions, Wall Street stages an advance, with consumer, commodity and tech shares leading the charge.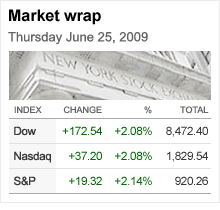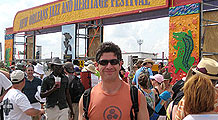 From a half-price deck to spending time with the kids to traveling around the country in pursuit of the best party, these people are making the most of the downturn.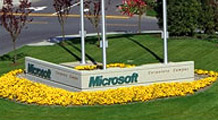 After a bleak 2008, equities are looking up. But whatever the market, our trademark long-term portfolio can help you build a nest egg for a secure future.
NEW YORK (CNNMoney.com) -- Stocks rallied Thursday, finding momentum after a week of choppy trading, as investors scooped up a variety of shares hit in the recent selloff -- including commodity, consumer, homebuilding and tech issues.
The Dow Jones industrial average (INDU) gained 172 points, or 2.1%. The Dow rose as much as 190 points earlier in the afternoon.
The S&P 500 (SPX) index gained 19 points, or 2.1%, and the Nasdaq (COMP) added 37 points, or 2.1%.
Stocks have dipped over the last week as the more than 3-month old rally lost steam. But that selloff seemed to draw new buyers Thursday, thanks in part to strong demand for Treasury's $27 billion 7-year note auction, which sent bond yields lower. A rally in commodities and some end-of-quarter buying also helped.
"Having been down for over a week and giving back more than 5% of the move, with the end of the quarter approaching, people are stepping in," said Ted Weisberg, NYSE floor trader at Seaport Securities.
Stocks were mixed Wednesday after the Federal Reserve kept short-term rates near zero and said the pace of the recession is slowing, but didn't say much else.
In particular, investors may have been looking for the central bank to announce an expansion of a program meant to keep spiking bond yields in check. Worries that rising bond yields -- tied to mortgage rates -- could derail a recovery has put some caution into the stock market after a 3-month rally that lifted the S&P 500 index 40% off of 12-year lows.
May personal income and spending reports are due in the morning from the Commerce Department, before the start of trading. The revised reading on consumer sentiment from the University of Michigan is also due, but it's not usually a market mover.
Ben Bernanke: The Federal Reserve Chairman told a House committee that he did not pressure Bank of America (BAC, Fortune 500) CEO Ken Lewis to complete his firm's purchase of Merrill Lynch, as Lewis testified two weeks ago. Bernanke also denied having asked former Treasury Secretary Henry Paulson to act on his behalf.
Company news: Gains were broad based Thursday, with 29 out of 30 Dow issues rising, led by IBM (IBM, Fortune 500), Boeing (BA, Fortune 500), United Technologies (UTX, Fortune 500) and oil components Chevron (CVX, Fortune 500) and Exxon Mobil (XOM, Fortune 500).
Dow component Bank of America (BAC, Fortune 500) was unchanged as the hearing about its purchase of Merrill Lynch created some investor concern.
Bed Bath & Beyond (BBBY, Fortune 500) reported higher quarterly earnings late Wednesday that topped expectations, as cost cutting countered the impact of slowing demand. Shares gained 9.5% in active Nasdaq trading Thursday.
A number of other retailers rose too, including Home Depot (HD, Fortune 500) and Lowe's (LOW, Fortune 500).
Homebuilder Lennar (LEN) reported a larger-than-expected quarterly loss versus a year ago and a smaller-than-expected drop in revenue. However, the company reported a rise in new home sales and orders versus the first quarter, sending its shares up 17.5%.
Toll Brothers (TOL), Centex (CTX, Fortune 500) and KB Home (KBH) were among the other gainers in the sector.
Market breadth was positive. On the New York Stock Exchange, winners topped losers by four to one on volume of 1.23 billion shares. On the Nasdaq, advancers topped decliners four to one on volume of 2.27 billion shares.
Economy: The number of Americans filing new claims for unemployment rose 15,000 to 627,000 last week, surprising economists who thought claims would fall to 600,000.
Continuing claims, a measure of Americans receiving benefits for a week or more, rose to 6,738,000, after dropping in the previous week.
Another government report showed the first-quarter gross domestic product growth shrank at a slower pace than initially thought. GDP shrank at an annual rate of 5.5% versus the initially reported 5.7% decline. Economists expected no change.
Bonds: Treasury prices rallied, lowering the yield on the benchmark 10-year note to 3.54% from 3.68%. Treasury prices and yields move in opposite directions.
Other markets: In global trade, Asian markets ended higher and European markets ended lower.
U.S. light crude oil for August delivery rose $1.56 to settle at $70.23 a barrel on the New York Mercantile Exchange.
COMEX gold for August delivery rose $5.10 to settle at $939.50 an ounce.
In currency trading, the dollar gained versus the euro and fell against the yen.
Have you exhausted your unemployment benefits? We want to hear about your experiences. E-mail your story to realstories@cnnmoney.com and you could be part of an upcoming article. For the CNNMoney.com Comment Policy, click here.

Features

These Fortune 100 employers have at least 350 openings each. What are they looking for in a new hire? More

It would be the world's second-biggest economy. See how big companies' sales stack up against GDP over the past decade. More