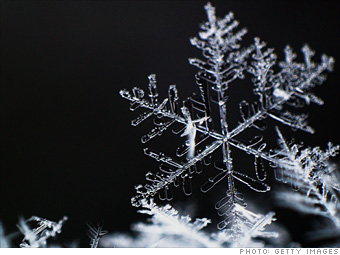 Myth:
Snowy winters equal no global warming.
Reality:
Weather is not the same thing as climate, even though Donald Trump thinks it is.
The Donald ribbed Al Gore to give back his Nobel Prize, citing the East Coast's record snowfalls. But climate scientists argue that bigger snowfalls are consistent with climate change because warmer temperatures mean more moisture evaporating into the atmosphere -- and therefore more rain and snow.
"What these people are saying is, 'The thing that's happening to me right now is the only thing that's happening,'" says Jonathan Koomey, a scientist at Lawrence Berkeley National Laboratory.
Global patterns, experts argue, show an unmistakable rise in temperatures. Indeed, from a global point of view, this January was the fourth-warmest ever recorded.
-- D.T. and J.B.
NEXT: Wheels: Winter morning warm-ups