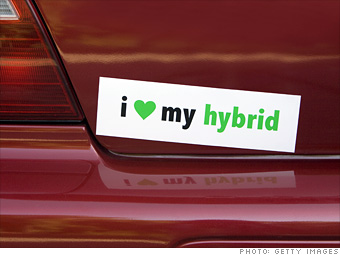 Myth:
Hybrids are much better for the environment than regular cars.
Reality:
Not all hybrids are created equal.
Some hybrids are big fuel savers, but Don Anair, a vehicles analyst for the Union of Concerned Scientists, rules out cars like the Lexus LS 600h L, which he classifies as a "muscle hybrid." It has a combined fuel economy rating of 21 mpg, just 17% above the conventional LS 460 L luxury sedan.
Says a Lexus spokesman: "You can call it a muscle hybrid, but combined 21 mpg for a full-size car that has a performance close to a V-12 is pretty spectacular."
By contrast, a true hybrid like the Toyota Prius gets 79% better fuel economy than the Matrix, the closest conventional match.
-- E.F.
NEXT: Wheels: Driving shorter distances