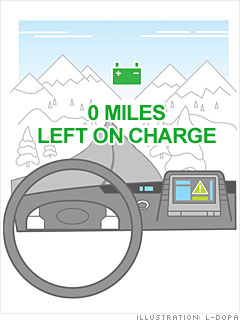 Myth:
Electric cars rated to go 100 miles will make it that far.
Reality:
It depends where you're driving and when.
Well, you can believe the range an electric-car maker promises if you avoid hills and drive in moderate climes. Generally, electric-car batteries are rated when the car is being driven in temperatures of around 70° and on flat terrain.
If, however, you're climbing Aspen's mountains in the winter, your mileage could be reduced by as much as 40%.
-- B.D.
NEXT: Wheels: Driving with the AC on