These Fortune 500 firms managed to rack up double-digit sales and profits growth last year. How'd they do it?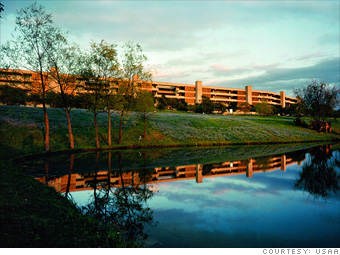 2010 Fortune 500 rank:
132
2009 profit growth: 614.5%
2009 revenue growth: 36.0%
CEO since 2007: Josue (Joe) Robles Jr.
With 28 years of Army service under his belt, USAA chief Joe Robles knows how hard it can be to deposit a check from rugged outposts like Iraq and Afghanistan.
But Robles is changing all that with a new iPhone app that allows soldiers to deposit money from anywhere in the world.
The app is just one reason why USAA is fast becoming a leader in mobile banking and why sales were up 36% last year, to $17.6 billion.
NEXT: 2. Republic Services