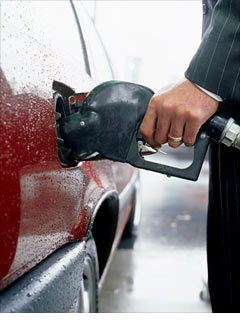 Gas prices have fallen sharply from highs seen over the summer, but the memory of $4 gas remains fresh in the minds of Americans. Here's where Obama stood this past summer, when gas hit record highs.
·
Keep gas tax in place.
·
Keep ethanol tariff to protect domestic industry.
·
Tax oil profits and use the money to help fund
$1,000 rebate checks
for consumers hit by high energy costs..
·
Eliminate
oil and gas loopholes
.

"I realize that gimmicks like the gas tax holiday and offshore drilling might poll well these days. But I'm not running for president to do what polls well..." --
Obama
*
NEXT: Driving
Last updated November 06 2008: 11:36 AM ET
Email
|
Print
|

Digg this story
|

RSS
Source: *June 24, 2008, Speech, Las Vegas, Nev.