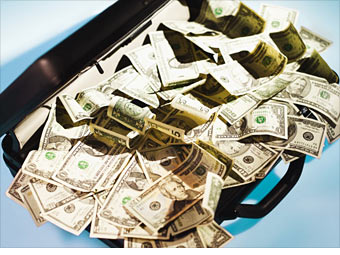 Obama wants to make the tax code more progressive.
·
Tax carried interest as ordinary income rather than as an investment gain, thereby subjecting it to much higher tax rates than 15%.
·
Freeze the exemption amount of estates free from the estate tax at $3.5 million -- where it will be in 2009.
·
Freeze top estate tax rate at 45%.
·
Raise capital gains and dividend tax rates to 20% from 15% for couples making more than $250,000 and singles making more than $200,000.

"We've lost the balance between work and wealth. I will close the carried interest loophole, and adjust the top dividends and capital gains rate..." --
Obama
*
NEXT: Fighting Foreclosure
Last updated November 06 2008: 11:36 AM ET
Email
|
Print
|

Digg this story
|

RSS
Source: *Sept. 18, 2007, Speech, Washington, D.C.