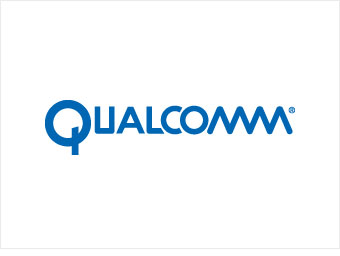 Market cap: $75 billion
2008 revenue: $10.4 billion
P/E ratio: 20*
Dividend yield: 1.5%
Qualcomm's technology is already ubiquitous. An estimated one-third of the world's cellphones have Qualcomm chips in them, and the company earns royalties on nearly every phone made for fast-growing 3G networks. But as the industry prepares for a new surge, Qualcomm is primed to mint money.
Apart from booming smartphone sales, this was a lackluster year for the mobile phone industry. Consumers worldwide waited to upgrade to data-friendly 3G networks from older 2G networks; as a result, 2009 phone sales are on track to slump by 13%.
But analysts expect people to start buying phones again as the world economy stabilizes. Markets like China, India, and Eastern Europe still operate on slower 2G technology, which will be upgraded.
Qualcomm CEO Paul Jacobs recently said he expects the Chinese 3G handset market, for instance, to grow nearly ninefold over the next four years. By 2013, 3G subscribers are expected to reach 2.4 billion people from 830 million today -- and Qualcomm will earn $4 to $8 on each new phone.
With some 11,000 U.S. patents, Qualcomm earns the majority of its profits through its licensing business, where margins average 85%. Those juicy margins explain why a 7% increase in revenue next year is expected to translate to a whopping 98% jump in earnings per share.
And Qualcomm boasts a pristine balance sheet with no debt, which should protect its dividend (a 1.5% yield).
Qualcomm shares have bounced back of late -- but only to 20 times next year's earnings, in line with its historical multiple. That ignores the company's growth potential.
Even if worldwide phone sales don't increase, Qualcomm can improve its market share. It recently resolved a patent dispute with handset giant Nokia and signed a licensing contract with Samsung (which paid $1.3 billion upfront to use its patents for 15 years) after years of haggling. There's another benefit to clearing up the litigation.
"That had kept a cloud over the stock," says Deutsche Bank analyst Brian Modoff, who expects shares to reach $56 in 2010. "You want a company that can control its own destiny and beat numbers even if the market doesn't improve. This is one of them."
NEXT: Petrohawk Energy
Last updated December 09 2009: 10:19 AM ET
* Price/earnings ratios based on estimated 2010 earnings.