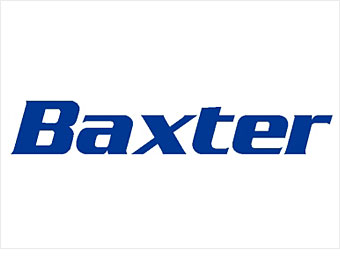 Market cap: $33 billion
2008 revenue: $12.3 billion
P/E ratio: 13 *
Dividend yield: 2.1%
Like Amedisys, Baxter, which sells products ranging from drugs for rare blood disorders to IV tubes, wasn't immune to the pox on medical-related shares this year.
Its stock has limped to a 1% gain year to date, vs. 21% for the S&P, and its P/E of 13 is well below its 10-year average of 19.
Wyatt Crumpler, manager of American Beacon Large Cap Value Fund, which owns Baxter shares, says it has been unfairly lumped in with companies that could suffer if health-care reform passes.
"The whole sector has been tainted," he says. "Baxter is a key provider of services and is in a good competitive position. Government changes won't affect that."
Baxter makes a wide range of indispensable products, which are likely to prosper regardless of potential changes like cost cutting or increased generic drug use.
Moreover, Baxter currently garners 60% of its sales from outside the U.S., and Piper Jaffray analyst Matt Miksic expects significant growth in those regions.
The company aims at highly specific markets, generating dependable revenues from products such as syringes and dialysis systems, and from treatments for hemophilia.
That mix has led Baxter to deliver double-digit annual earnings growth over the past five years. CEO Bob Parkinson is confident enough that he recently predicted profits will increase by 11% to 13% annually over the next five years.
They may rise even higher: Baxter has a deep pipeline of innovative products, including an antibody replacement therapy, IVIG , that is being tested as a treatment for Alzheimer's.
If that succeeds, it will be a "game changer," says Leerink Swann analyst Rick Wise. Vaccines also offer potential, he says. "They're one of the few companies that could be a major player there."
Next quarter, Baxter expects to reap more than $30 million in profits from its swine flu vaccine, Celvapan -- a shot in the arm for the bottom line.
NEXT: Quanta
Last updated December 09 2009: 10:19 AM ET
* Price/earnings ratios based on estimated 2010 earnings.