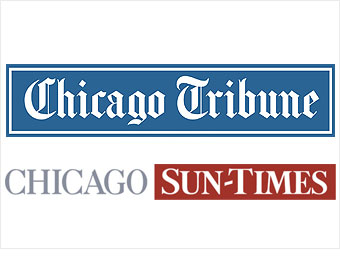 The recession has cut into advertiser budgets, pulling vital dollars from an industry already being squeezed. The owner of the LA Times and the Chicago Tribune -- the Tribune Co. -- filed for Chapter 11 bankruptcy protection at the end of 2008.
The bankruptcy filling was intended to lighten the company's debt load, which Tribune said it has been carrying since it went private at the end of 2007. Tribune has offered no timeline for its exit from bankruptcy, but it is operating normally during the process.
Among scores of other struggling media companies, the Sun-Times Media Group, which operates 59 newspapers throughout the country, filed for Chapter 11 protection at the end of March. The media group cites a drastic fall off in print revenue sales, a weak economy, and a tax burden wracked up by previous management as factors in the downfall.
The Sun-Times Media Group has been slashing costs, but operations continue as the company looks for a buyer.

NEXT: Vallejo, Calif.: Like state, like city