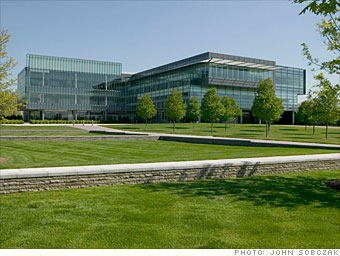 There is no demand for car seats when there is no demand for cars. And car sales are at rock bottom right now. So Lear Corp., which manufactures car seats and electronics, filed for Chapter 11 bankruptcy in July with $1.3 billion with of assets and a whopping $4.5 billion in debt.
The Southfield, Mich.-based company employs 80,000 people at 210 facilities in 36 countries. However, only the North American branches of the corporation went belly up. Recently, Lear has raked in 2/3 of its revenue from outside North America.
The auto-parts supplier was founded in 1917 in Detroit, Mich., as American Metal Products and went public in 1994. The company posted net sales of $13.6 billion in 2008, but according to its most recent SEC filings, Lear is projecting sales to sink to $9.1 billion in 2009.
Lear is just one of 21 auto suppliers that have filed for bankruptcy in 2009, according to Original Equipment Suppliers Association. And two of the Big Three -- General Motors and Chrysler -- are going through bankruptcy proceedings of their own.
Lear has already obtained $500 million in financing for the bankruptcy proceedings and so is hoping to complete its reorganization in 60 days. During the bankruptcy proceedings, Lear expects to see business continue as usual.

NEXT: Mattress maker says goodnight