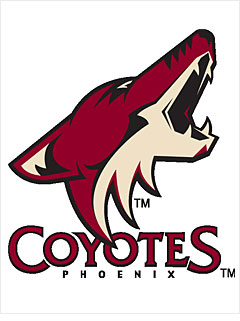 Maybe this is the comeuppance for planting a hockey team in the desert. In May, the Phoenix Coyotes filed for Chapter 11 bankruptcy protection with up to $500 million in debts and less than $100 million in assets.
After that, a hockey-worthy fight broke out between the two potential new owners: Jim Balsillie, co-CEO of BlackBerry-maker Research in Motion, and Jerry Reinsdorf, owner of the Chicago White Sox and Chicago Bulls. While Reinsdorf said he would keep the club in its adopted home, Balsillie wanted to move it back to Canada. (The Coyotes started as the Winnipeg Jets before moving to Glendale, Ariz., a suburb of Phoenix, in 1996.)
In mid-June, however, the bankruptcy judge ruled against Balsillie's $213 million bid and said the team would be auctioned off in August to anyone willing to keep the club in Arizona. But the bickering between the two sides continues.
Whoever wins, they're scoring a team that averaged fewer than 11,000 fans at each game during the 2008-2009 seasons. That left the stadium almost half empty at home games.

NEXT: The president's suit maker needs a bailout