These sites have tools you can trust to help you make better money decisions.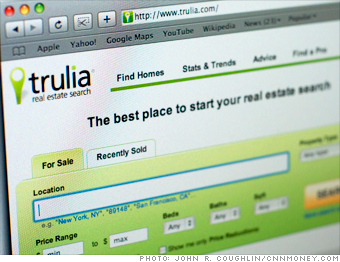 Best Site:
Trulia.com
This big real estate site lets you zero in on homes whose sellers have cut prices recently -- an indication they may be ready to jump at your offer -- and instantly tells you how far they've come down. A host of such well-designed tools distinguishes Trulia from worthy competitors
Zillow.com
and
Realtor.com
. (No harm checking them all, though; their lists overlap but aren't identical.) Another great Trulia tool: Heat Maps, which display average list and sale prices within zip codes.
Coolest feature:
Snapshot.Trulia.com
puts a neat visual twist on the usual listings. Move a slider to select homes by price or their time on the market; their photos pop up on a map. It's a bit hypnotic, actually.
Try this too:
Forsalebyowner.com
for listings that big sites won't have.
NEXT: 11. Should I hire a contractor?
Last updated February 19 2010: 12:01 PM ET
Note: We didn't assess sites that deliver primarily news and information, such as WSJ.com or CNNMoney.com.