These sites have tools you can trust to help you make better money decisions.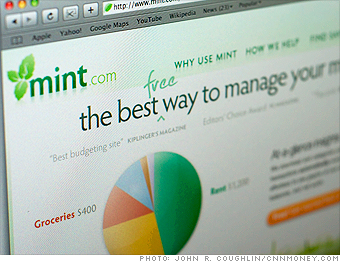 Best Site:
Mint.com
With salaries stagnating, the pressure to create and stick to a real budget is on. Dozens of sites have cropped up lately to help you do just that. But Mint.com (recently purchased by tax-prep giant Intuit) is by far the easiest to use and most feature-packed. Sync your bank, credit card, and investment accounts with the site -- it takes only a couple of minutes -- and start following the money. Mint tracks every noncash expenditure ("I dropped how much at Whole Foods?") and summarizes your spending in categories, such as food or utilities.
Coolest feature:
With one click, turn your average spending into a monthly budget -- and then adjust amounts in each category until you find a balance you can live with.
Try this too:
If you want to budget plus pay bills through just one site,
Yodlee.com
's MoneyCenter may be better for you.
NEXT: 7. How good is my credit?
Last updated February 19 2010: 12:01 PM ET
Note: We didn't assess sites that deliver primarily news and information, such as WSJ.com or CNNMoney.com.