Save $50,000: Nab more merit money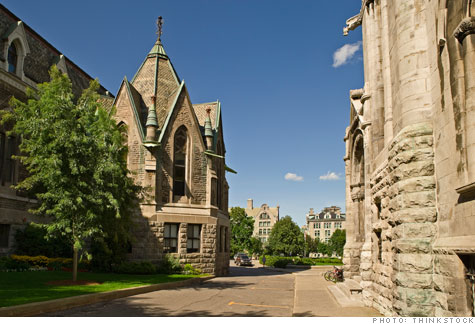 The strategy: Qualify for a generous grant based on academic achievement.
Years to $50,000: Four
How to do it: To get meaningful money, your child must look like a real catch.
1. Pick your targets.
Focus on schools where he'll rank in the top 25% of the freshman class as measured by grades and SAT scores, says Bruce Hammond, co-author of "The Fiske Guide to Getting Into the Right College."
Check school profiles at collegeboard.org and collegenavigator.gov. Those sites will also show you how much the school awards in "non-need-based aid" and the percentage of freshmen who get scholarships, which will help you identify promising schools. Many colleges are also launching online financial aid calculators that will estimate the size of your child's merit scholarship.
2. Know the drill.
Check with each college's financial aid office for specific info about merit awards. Some schools automatically consider all applicants; others require separate paperwork and essays, with earlier deadlines than for regular admission applications.
Potential payoff: At some of the more generous private colleges, merit awards often run $14,000 a year or more vs. just $2,000 at the average school.
The tradeoffs: Your child may have to pass up the Ivy League and most highly selective schools, which usually award aid only for financial need. Says Hammond: "For some families, the value of a brand-name degree is worth the extra cost."