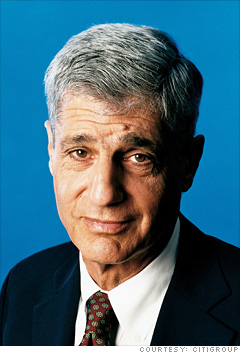 The former Treasury Secretary and National Economic Council director, who is known for his deficit-cutting tendencies, has come out in support of an Obama-supported stimulus package to handle the economic slowdown. Rubin currently serves on the boards of the New York Stock Exchange, Citigroup and Ford, amongst others.
While Rubin would bring indisputable experience to the next White House, he may not provide the breath of fresh air that Obama purports to offer. As Treasury Secretary, he fought alongside Alan Greenspan against greater regulation of derivatives, the financial instruments that are at the root of the current economic meltdown. Rubin's moderate approach has earned the ire of some on the left, who oppose his inclusion in the next administration.
It's likely that they have nothing to worry about: Rubin said last week that he has no intention of returning to the government.
NEXT: Jamie Dimon, CEO and chairman, JP Morgan Chase
Last updated November 06 2008: 1:17 PM ET
Email
|
Print
|

Digg this story
|
RSS