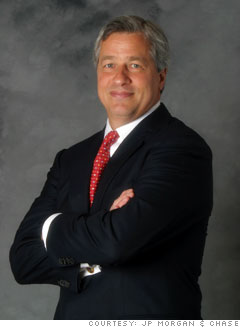 After guiding his company through the financial crisis, Dimon, who Obama has consulted with in recent months, could give the candidate some serious industry credibility as a cabinet member. The CEO is no stranger to Washington after working with Hank Paulson on the Bear Stearns takeover and financial bailout; some are even throwing Dimon's name into the ring for the next Treasury Secretary.
Dimon, who has contributed to both parties, was a Hillary Clinton supporter during the primaries. While many of Obama's advisors have circled around the candidate's call for a stimulus, Dimon has cautioned against overspending on the program. He supports a fiscal policy that reduces taxes by implementing direct cuts in targeted areas, but wants to trim deficit spending in the future.
The CEO, who made $28.9 million last year, has said that tax cuts should go to lower paid citizens, not the wealthy.
NEXT: Larry Summers, professor, Harvard University
Last updated November 06 2008: 1:17 PM ET
Email
|
Print
|

Digg this story
|
RSS