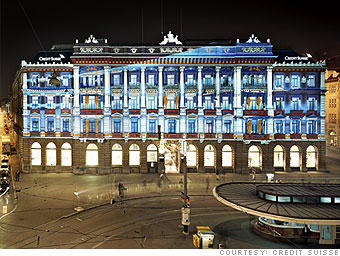 2008 loss ($ millions): 7,594
While it initially looked like the Zurich-based financial services company had managed to skirt the financial crisis, the bank ended the year reporting its worst loss on record. It turned down government aid, unlike fellow Swiss bank UBS, but was forced to raise capital from private investors like the Qatar Investment Authority.
Most areas of its investment banking division failed to escape unscathed, partly due to what it described as "the dislocation in the credit and mortgage markets." The losses on trading and restructuring charges led the company to slash its workforce and bonuses, while management has said the bank will now increase its focus on private banking.
NEXT: BayernLB