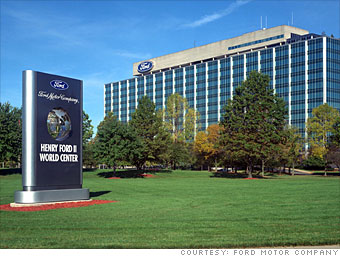 2008 loss ($ millions): $14,672*
Though Ford has stayed out of the fire so far, it was still in the frying pan last year. Simply avoiding bankruptcy (unlike Chrysler and GM) is hardly a reason to celebrate.
Ford lost $12 billion in operations, as vehicle sales plunged, though it did steal market share from competitors, including Toyota. Ford's financing arm, which lends to car buyers, took a further $2.6 billion loss on the value of its loans as borrowers struggled to keep up with payments. Like its peers, Ford has been shedding assets to global upstarts, selling U.K. units Land Rover and Jaguar to India's Tata Motors. But, unlike Chrysler teaming with Fiat, it isn't turning to Europe for help in developing fuel-efficient cars. Sales of the much-hyped new Ford Fusion -- which also comes in a hybrid model -- were up 21.7% in the most recent quarter versus last year.
NEXT: HBOS
Last updated July 08 2009: 12:11 PM ET
* Also lost money in 2007.