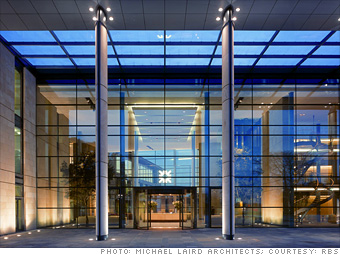 2008 loss ($ millions): $43,166.9
When CEO Stephen Hester described the bank's overall results as "bad" in the company's annual report, the newly anointed chief executive wasn't kidding. The almost-300-year-old bank's loss in 2008 was the biggest in British banking history. The government has injected billions into the company, which around the time of yearly results was 70% owned by British taxpayers.
Partly to blame is RBS's doomed takeover of ABN AMRO. The Dutch bank accounted for about half its 2008 losses. Critics have pointed a finger at former CEO Fred Goodwin -- his ouster came in the midst of the bailout -- as being responsible for the bank's overexpansion. Since announcing results, RBS has significantly scaled back its international business, leading to mass layoffs.
NEXT: General Motors