Obama gives Detroit an extension
The President says that U.S. car makers must come up with stronger turnaround plans to 'justify an investment of additional taxpayer dollars.'
Photos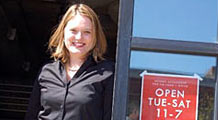 Photos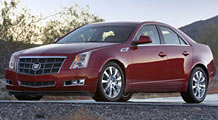 WASHINGTON (CNN) -- President Barack Obama announced Monday that struggling automotive giants General Motors and Chrysler will be given a "limited" period of time to "restructure in a way that would justify an investment of additional taxpayer dollars."
The federal government will give GM "adequate working capital" over the next 60 days to work in conjunction with the administration in developing a better recovery plan, he said.
Chrysler will be given "adequate capital" to continue operations for 30 days while completing a merger with automaker Fiat. The president said that if Chrysler can come up with a "sound agreement that protects American taxpayers, we will consider lending up to $6 billion to help their plan succeed."
Obama also indicated that both GM (GM, Fortune 500) and Chrysler might need to file for bankruptcy in the process of successfully restructuring, which will involve working with "creditors, unions and other stakeholders."
"While Chrysler and GM are very different companies with very different paths forward, both need a fresh start to implement the restructuring plans they develop. That may mean using our bankruptcy code as a mechanism to help them restructure quickly and emerge stronger," Obama said in remarks delivered at the White House.
To help bolster consumer confidence during the companies' potential bankruptcies, the president promised that the federal government will immediately begin backing their warrantees.
The administration gave GM and Chrysler failing grades Monday for their turnaround efforts so far. The restructuring plans submitted by the two automakers do not go far enough to warrant the substantial new federal support, Obama said.
But, he added, "We cannot, we must not, and we will not let our auto industry simply vanish.
"This industry is, like no other, an emblem of the American spirit; a once and future symbol of America's success."
The president also warned, however, that the automakers cannot depend on federal assistance indefinitely.
"We cannot make the survival of our auto industry dependent on an unending flow of tax dollars. These companies -- and this industry -- must ultimately stand on their own, not as wards of the state."
GM's restructuring began early Monday when CEO Rick Wagoner announced his resignation, which he said came at the request of the Obama administration.
GM's new CEO, Fritz Henderson, who was the former COO there, said Monday that the company is committing to the restructuring.
"We have significant challenges ahead of us, and a very tight timeline," Henderson said in a written statement. "The administration has made it clear that it expects GM to expand and accelerate its restructuring efforts. I want the American people to know that we understand and accept this guidance," said Henderson. "The road is tough, but the ultimate goal - a leaner, stronger, viable GM - is one we share."
GM and Chrysler have already received $17.4 billion in emergency federal assistance.
Over the past year, Obama noted, the domestic auto industry has lost 400,000 jobs.

Features

These Fortune 100 employers have at least 350 openings each. What are they looking for in a new hire? More

It would be the world's second-biggest economy. See how big companies' sales stack up against GDP over the past decade. More