Ford's bumpy road ahead
As GM and Chrysler fell into bankruptcy, Ford was the strongest U.S. automaker by default. But its competitive position is about to change.
Photos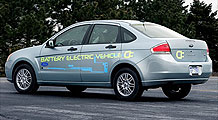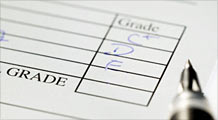 GM, Ford, and Chrysler, the former Big 3 now dwindled to the Detroit 3, have gone in such different directions they don't seem to be on the same planet - let alone the same city. Will they make it? Fortune grades each on its performance and prospects.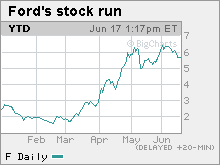 NEW YORK (CNNMoney.com) -- For much of the last year, Ford Motor has been the strongest U.S.-based automaker.
But with Chrysler already out of bankruptcy and General Motors possibly six weeks away from its own exit from bankruptcy, Ford could soon find itself in the weakest position of the traditional Big Three.
The problem for Ford is that its strength was only relative to the greater problems at GM and Chrysler. Ford built its cash reserves not through profits, but by mortgaging most of the company's assets before the credit crisis of 2008 cut off funding for the other automakers.
That pile of cash gave Ford (F, Fortune 500) the ability to ride out the sharp plunge in auto sales without turning to the government for help -- at least so far. But it also left Ford with about $32 billion in debt on its books at the end of the first quarter.
With GM (GMGMQ) and Chrysler using the bankruptcy process to shed much of their own debt cheaply and quickly, Ford has gone from the automaker with the most cash on hand to the one with the most debt on its books.
GM will have only about $17 billion in debt if it can follow its planned emergence from bankruptcy. Chrysler left bankruptcy with about $11 billion in debt, and a new partner, Italian automaker Fiat, it did not have previously have.
Ford also hasn't been able to cut its manufacturing capacity or its bloated dealership network as Chrysler and GM through bankruptcy reorganization.
Ford officials insist the company remains in a strong competitive position against its Big Three rivals -- despite all the help they got from the government and the bankruptcy courts.
"We don't know what the implications are going to be, but one thing's for sure: I like our position," said Ford Chairman Bill Ford at a conference in Detroit Monday.
But others worry that Ford's debt level could soon become the same kind of burden that plagued GM and Chrysler before their bankruptcy filings.
"It's a huge issue," said David Cole, chairman of the Center for Automotive Research, a Michigan think tank. "GM and Chrysler are showing how you can do things in bankruptcy you can't get close to outside of bankruptcy."
Other auto industry experts say that even if Ford can manage its debt level, it will soon find itself in need of a bailout or possibly bankruptcy if auto sales don't start to rebound in the next year.
"Leverage is a concern, but it's not the primary concern. The greater concerns are low sales and underused capacity," said Gregg Lemos-Stein, credit analyst with ratings agency Standard & Poor's, which rates Ford's corporate credit as CCC+, deep into so-called "junk bond" status.
Lemos-Stein said while the company still has a better cash position than its rivals, "they don't have an indefinite supply of cash, especially since we expect the outflows of cash to continue."
Still, some experts believe Ford's future looks brighter than its rivals because it has a better lineup of vehicles in the showroom and its pipeline. While GM is busy shedding weaker brands and Chrysler is shifting away from trucks towards smaller cars, Ford has already adapted to changing demands from customers.
"They've managed their product portfolio pretty well. That's very important," said Tom Libby, president of the Society of Automotive Analysts.
Libby said that product development at GM and Chrysler took a hit as the companies rushed to slash costs in recent months. That could leave Ford with newer, more attractive products for at least a few years.
"They are not being forced to make changes at gunpoint," added Subroto Banerjee, a partner at business research firm Frost & Sullivan. "They've done it very smartly, without all the problems and distractions of the process at GM and Chrysler."
Libby conceded that some of the market share gains Ford has achieved in recent months came because buyers were worried about the future prospects at GM and Chrysler.
If those concerns are now put to bed by those companies' quick trips through bankruptcy, Ford will lose a marketing advantage it once had.
And all three Detroit rivals face the problems that brought the U.S. industry to its current crisis -- a weak economy, an historic plunge in auto sales and a decades-long trend of losing market share to importers like Toyota Motor (TM) and Honda (HMC).
So even if Ford is still stronger than GM or Chrysler, it may not be strong enough to buck those three powerful headwinds.

Features

These Fortune 100 employers have at least 350 openings each. What are they looking for in a new hire? More

It would be the world's second-biggest economy. See how big companies' sales stack up against GDP over the past decade. More