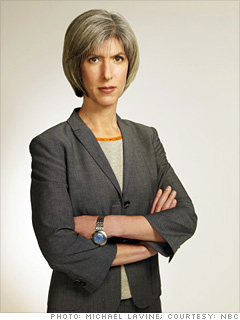 Age:
46
President, Women & Lifestyle Entertainment Networks, NBC Universal
The first TV job I ever had was at VH1. My boss was Jeff Gaspin, whom I was later reunited with here at NBC. Early on Jeff told me, "Throughout your career, you're going to hear lots of feedback from show-makers and peers and employees and bosses. If you hear a certain piece of feedback consistently and you don't agree with it, it doesn't matter what you think. Truth is, you're being perceived that way."
I was known back then as a person who made snap decisions. I got it -- I got ideas quickly. And I tended to tell people that I didn't need more information to make my decision. Jeff said to me, "Lauren, you're very smart. You're 10 steps ahead of people. Don't cut them off."
He was right. Eventually I developed a softer touch. I've changed from a person known for making snap decisions to someone who's viewed as thoughtful and analytical. You don't have to agree with the other person, but you do need to make sure that you both understand why you disagree.
--P.S.
NEXT: Julian Robertson: Don't talk shop