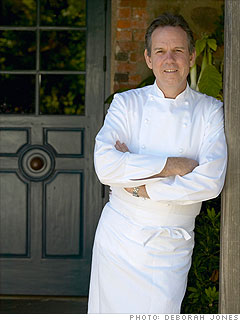 Age:
53
Chef, The French Laundry, Per Se
Treat it like it's yours and someday it will be. I'm not exactly sure when someone told me that, but I certainly remember the profound impact it had. Every job I had from that point on -- I was still a
chef de partie
at that time -- everything that came with that workstation became my responsibility. I kept my space clean, organized, and maintained ... I brought this mindset with me everywhere I went. ... Because of the way I worked and carried myself, and the quality and integrity that I was striving for, a lot of people saw certain qualities in me that they respected.
--Interview by Alyssa Abkowitz
NEXT: Robin Li: Underpromise and overdeliver