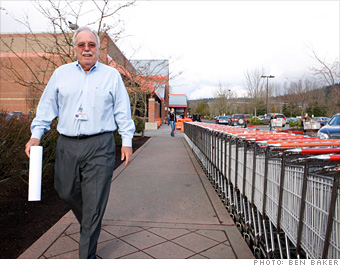 Age:
73
Co-founder and CEO, Costco Wholesale
About 40 years ago I became a vice president at FedMart, a discount retailer. I started working there when I was 18. The company's founder, Sol Price, taught me a lesson that was pretty simple, but also true: If you're going to go to the trouble of hiring someone, it's because you can't do the job yourself -- so you'd better show them how you would do it.
Sol spent day and night teaching us. He'd go home to have dinner, then come back to the warehouses. If he saw a piece of trash on the floor, he'd pick it up. If he noticed that a display was too high or an aisle wasn't wide enough, he'd fix it. As employees, we were tested every day, and if something wasn't done properly, he'd be certain to show us how to do it. Some people believe that you should say something just once. But I think you get a message across by communicating it every day. That's why I'm always walking the floors of different Costcos and talking to employees about the tasks at hand. It's not just because I love to hear the registers ring! Sol taught me that a good manager must also be a good teacher. A lot of very bright people lose sight of that.
--Interview by Mina Kimes
NEXT: Mort Zuckerman: Do what you love