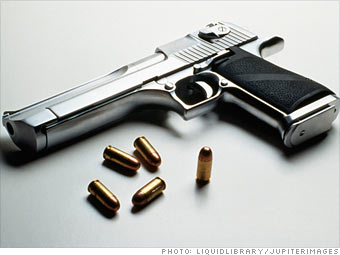 President Obama signed a bill in May making it more difficult for credit card companies to increase fees and interest rates...and easier for people to bring loaded guns into national parks and wildlife refuges.
While Sen. Tom Coburn (R-Okla.), who backed the gun provision, said it wasn't meant to be a "'gotcha' amendment," Democrats in the House and Senate had to push it through in order to pass the high-profile credit card legislation.
An aide of Rep. Carolyn Maloney (D-N.Y.), one of the bill's chief sponsors, summed it up best: "It's just wacky." But don't go waving your firearms at Yellowstone just yet; the bill won't take effect till February 2010.
By Beth Kowitt, Fortune reporter
NEXT: We don't need your stinkin' stimulus
Last updated July 01 2009: 12:24 PM ET