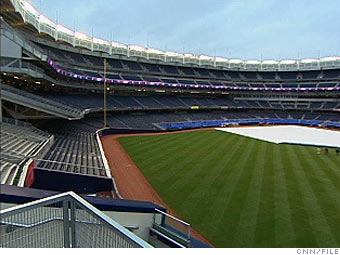 The New York Yankees opened a new $1.3 billion ballpark in 2009, and were hoping to cover some of the cost with pricey $2,500 tickets, sold in season packages for $200,000.
The Yanks didn't get enough takers, and after a month of empty prime seats dominating the television coverage, the team was forced into an unprecedented and embarrassing mid-season cut.
Now the seats are a bargain...at just $1,250.
By Chris Isidore, CNNMoney.com senior writer
NEXT: U.S. debt is 'safe.' Seriously. Stop laughing
Last updated July 01 2009: 12:24 PM ET